A magical Village in the Gallerie Horta in Brussels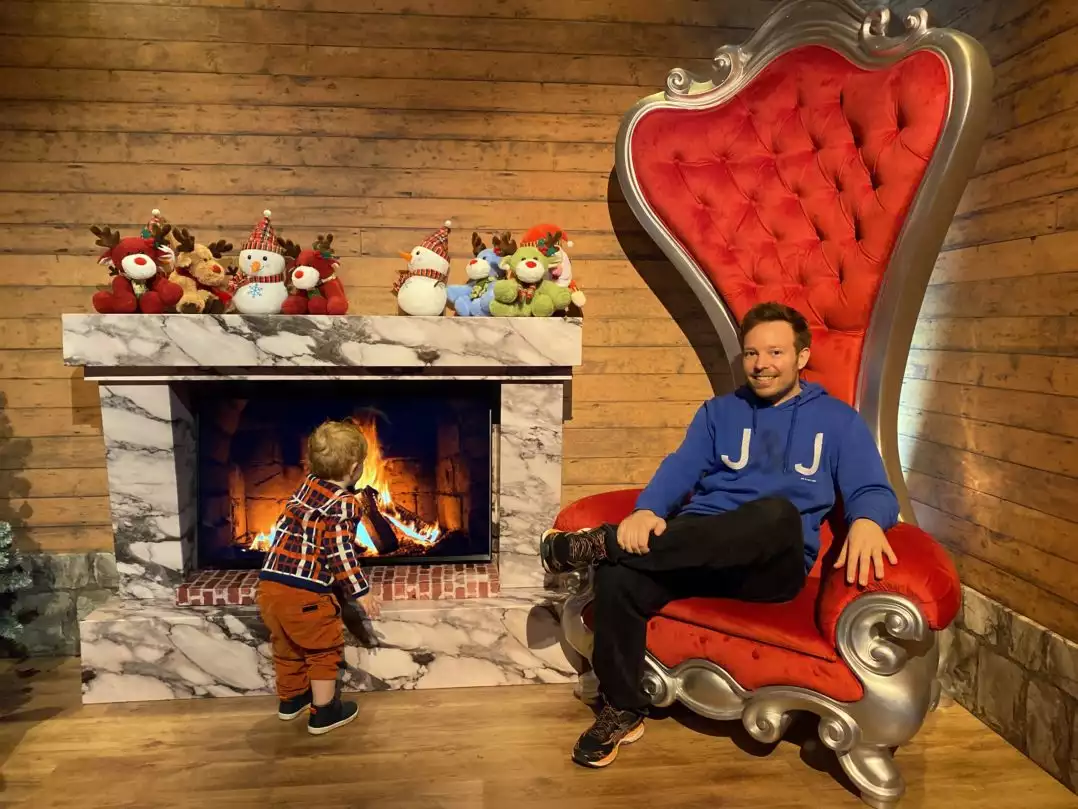 Spirit of The North: a festive Christmas spirit in Brussels
This year the magic of winters and theChristmas spirit meet before time in Brussels. If melodies such as Jingle Bell and Fairy Villages make you smile, don't miss this event. It's a real Christmas village who awaits you. We have been invited to test the event here is our opinion and what we can do there. If you can't wait to book your ticket here if not more more information below
After reading, these articles might also interest you:
What can we do at the Spirit of the North event?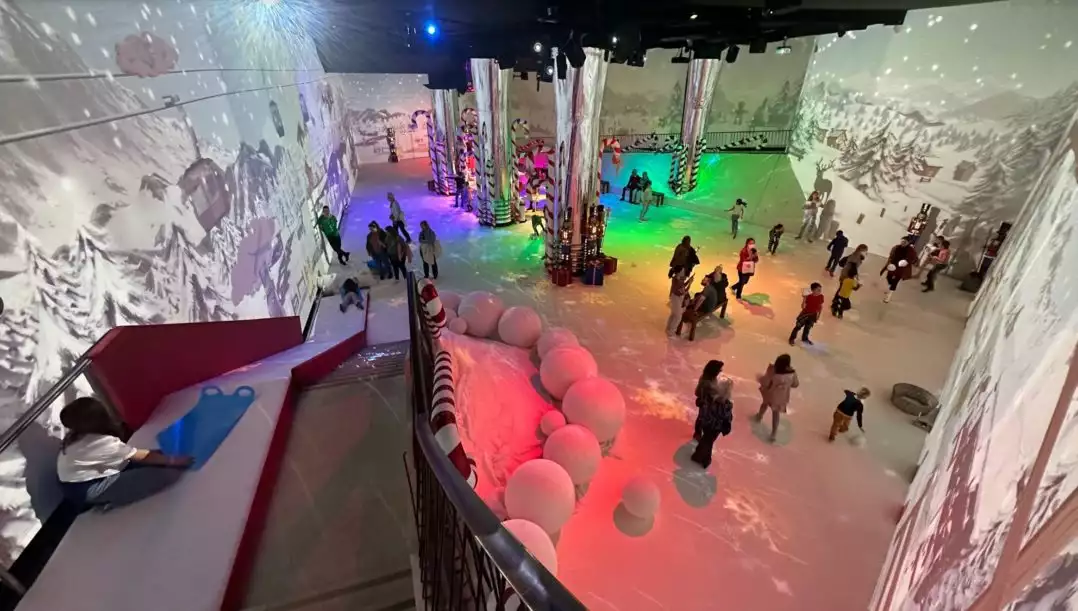 Imagine yourself on an immersive 1h30 walk in the middle of November. During this one, the company Exhibition Hub has many surprises in store for you! On the program: sound-light shows, video mapping, an augmented reality experience, interactive experiences, an indoor toboggan run, interactive mirrors, coloring workshops for children, giant snowballs just waiting for you to reach their target... As well as many snowy landscapes...
This activity is mainly aimed at families with children, but it can of course also be done:
In terms of decoration, expect a neat scenography, snow cannons and background Christmas music. All strewn with giant candy canes and XXL gifts.
The icing on the cake, as you imagine that Christmas can't be without Santa Claus, the event also has a real Nordic chalet! Santa Claus lends it to you for the souvenir photo.
On the catering side, at the end of the course, do not hesitate to enter the igloo bar. This will be your gourmet stopover. On the menu, bubbles, oysters, fries Or a hot drink.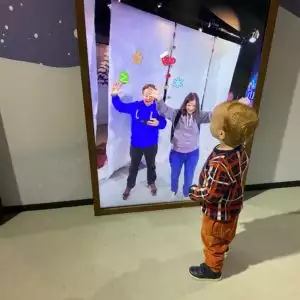 Buy your entrance ticket or see the official website to avoid queuing
Where does the Spirit of the North fairy village take place in Brussels?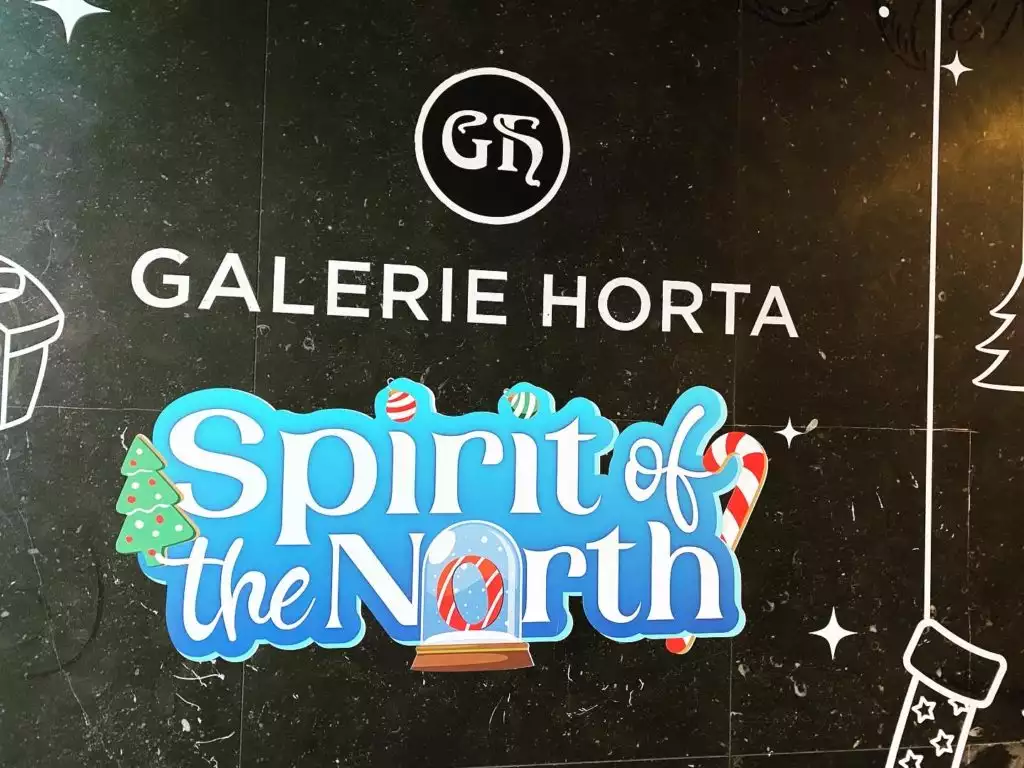 Just like the event which presented the works of Klimt, Monet or Frida Kahlo, this event will take place in the Horta Gallery. If you don't know where it is, go near the Central Station. This is where you can discover Spirit of the North, its magical Christmas village. Sheltered from the snow and rain, a festive atmosphere in the heart of the capital awaits you to find the first snowflakes of winter.
Buy your ticket or see the official website here
When does Spiri of the North take place? And what is the schedule?
The magical and immersive village is to be discovered in the heart of Brussels from October 28, 2022.
Who is the exhibition for?
The event is in a she invites young and old to the Horta Gallery to discover Spirit of the North, her magical Christmas village. A festive atmosphere in the heart of the capital, at the dawn of the first snowflakes of winter.
Practical information
DATE: Since October 28
LOCATION: Horta Gallery
HOURS: Monday to Sunday, except Tuesdays.
ACCESSIBILITY: Disabled access available. It will not be possible to rent wheelchairs on site.
REQUIRED AGE: Open to all
To learn more
If the Architect Victor HORTA interests you, do not miss our section on all the buildings built by HORTA in Brussels that you can visit.