The 5 best beer bars to try in Brussels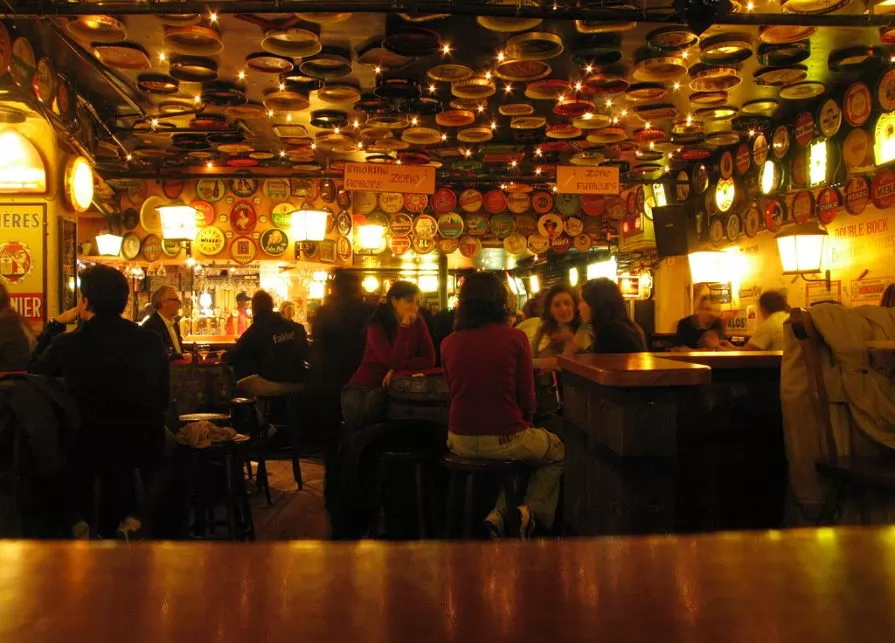 Brussels: Top 5 of the best beer bars in Brussels
Brussels, recognized worldwide as a marvelous party city is crowded with an increased diversity of beer bars. So, are you looking for the best beer bars in Brussels to have a great time with family or friends? If so, we have exactly what you need.
Find in the lines to follow the list of the 5 best beer bar places available in Brussels.
If you don't know Brussels yet, know that there are a multitude of other beers coming directly from micro-breweries and craft breweries.
There are dozens of taverns in the center of Brussels. If you do not know them, know that these small bistros generally have an intimate atmosphere and shelter small rather warm alcoves. You will find them in the cul-de-sacs of the centre.
You can take a tour, sip a good drink and experience unforgettable moments. That being said, if you're interested, let's go through this list together so you can taste the best Belgian hops.
If you like beer, these articles will also interest you
Our list of the 5 best beer bars in Brussels
Drinking beer is a need but also a pleasure par excellence that can be enjoyed in an admirable climate. Find here the list of the best beer bars for your full satisfaction.
1. Delirium café Bruxelles: a bar with a beer list thicker than the Bible
The delirium bar is one of the prestigious bars in Brussels. It is a cordial and spotless location. It offers a range of over 2,000 beers to its customers. Friendly servers are on hand to help you make the choice. The musical atmosphere is soft and friendly to accompany you during the tasting.
Opening hours: It opens Monday to Saturday from 10 a.m. to 4 a.m. and Sunday from 10 a.m. to 2 a.m. On Thursday evenings come and attend live Jam Sessions!
Address: Imp. de la Fidélité 4, 1000 Brussels, Belgium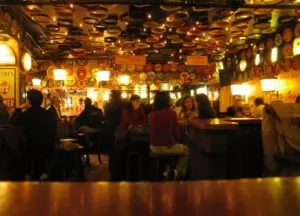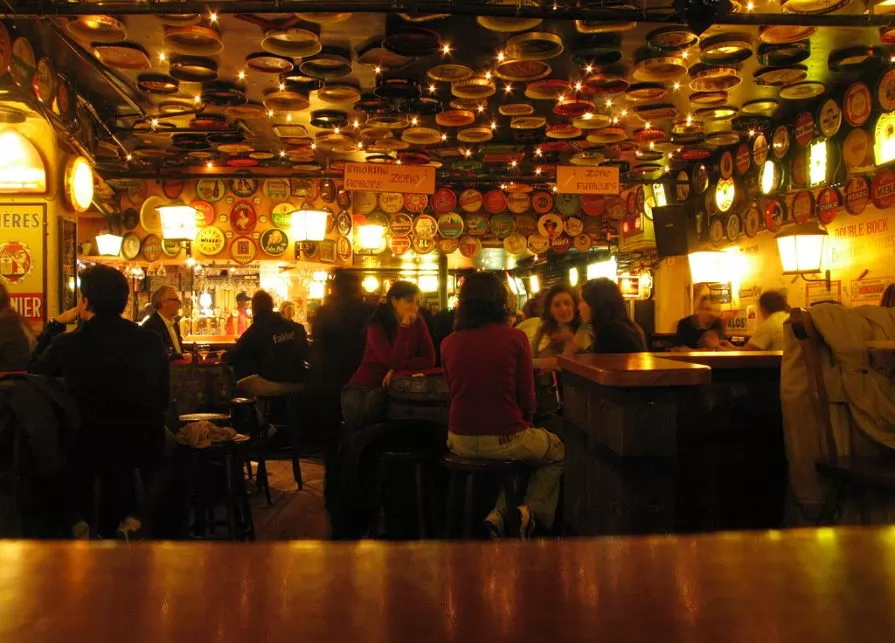 2. Moeder Lambic Fontainas: Perfect for mixing beers and cheeses
Considered as the reference bar in Brussels, Moeder Lambic Fontainas offers a variety of craft beers. A perfectly neat setting to welcome you in a comfortable environment where the music is in full swing. The servers as nutritional advisors are very efficient and offer fast and quality service.
Opening hours: it is open Monday to Friday from 11am to 1am and on weekends it is open from 11am to 2am.
Address: Pl. Fontainas 8, 1000 Brussels, Belgium
3. Brasserie Cantillon: Discover the history of the famous Brussels beer
It is the only bar in Brussels that offers beers of a specific and remarkable style. Unique craft beers with delicious flavors. Brasserie Cantillon is considered a tourist site and it receives many visitors. The family atmosphere that reigns there is amazing. One visit and you will appreciate his manufacturing process, which he shares with his customers through a guided tour.
Opening hours: it opens on Monday, Tuesday, Thursday, Friday and Saturday from 10 a.m. to 17 p.m. It remains closed on Wednesday and Sunday.
Address: Rue Gheude 56, 1070 Anderlecht, Belgium
4. Café Mort Subite: Sharing great family moments
The most pretending bar among the bars in Brussels is the densest one, teeming with people. Its atmosphere is cozy with soft music. A wide selection of beers for a good tasting. The very friendly servers welcome customers with joy. Do not hesitate, if you are hungry to savor Belgian dishes rather delicious and appetizing offered by Café Mort Subite.
Opening hours: it is open from Monday to Saturday from 10 am to midnight and it closes on Sunday.
Address: Rue Montagne aux Herbes Potagères 7, 1000 Brussels, Belgium

5. The Raven: a calm, exceptional and romantic place
The Raven is a fabulous location, pleasant and admirable. It welcomes a variety of customers and is often overwhelmed with people in the evening. Carefully cold beers for a good tasting. The service is impeccable and fast. It is ideal for a party with friends to enjoy its live music.
Opening hours: it is open Monday to Thursday from 10am to 00am, Friday and Saturday from 10am to 01am. It closes on Sundays.* Be careful, once night falls this is where we dance on the tables
Address: Rue Saint-Michel 18 Brussels Belgium.