What are the best Karaoke bars and private rooms where to sing Brussels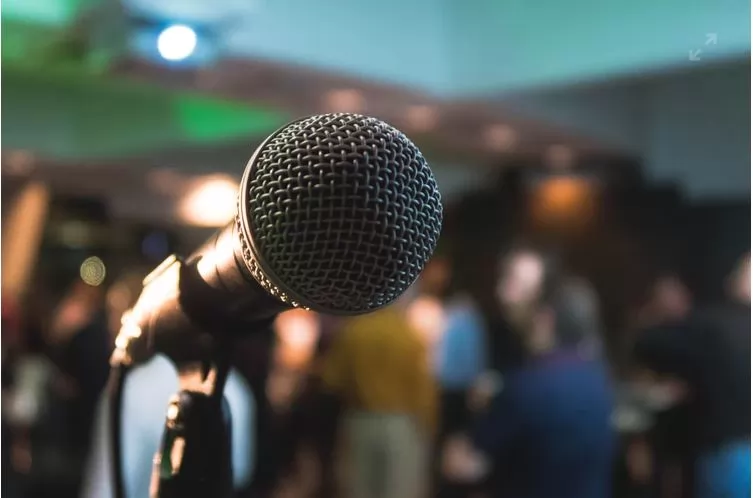 The best Karaoke bars where to sing in Brussels
If during confinement you have trained your singing skills, you will probably be happy to be able to sing Brussels in Boulevard des Airs, or even songs by Jacques Brel. In short, if you feel the soul of a singer, and think it's time to stop your neighbors. We have found you the best Karaoke bars in Brussels. Also, this year, the private Karaoke rooms are a great success.
If originally Karaoke comes from the culture Japanese, its popularity continues to grow in Belgium. It is not for nothing that many bars start organizing themed evenings: Karaoke. If you are one of those who prefer to give your voice in complete privacy with friends, some Brussels Karaokes have private Karaoke rooms. You could almost believe in Asia.
Before going any further, you might be interested in this:
Do you want to share your vocal talents and awaken the artist in you? Below, we have unearthed the best karaoke bars in Brussels. Among the must-see spots to discover in Brussels in the capital to have a good time with friends. The chic, inexpensive, festive, intimate and Japanese Karaokes not to be missed in Brussels. In short, there's something for everyone. Follow the guide below!
Karo-what? The concept is slightly different in Belgium
Did you know thatorigin of the word Karaoke was Japanese? The term is actually a combination of shorthand…. "kara" comes from the Japanese word "karappo" (空っぽ?, which means "empty"). The second part of the word "oke" means "orchestra" (オーケストラ). As you will have understood, Karaoke refers to the term of singing to music devoid of words… You will therefore only need an orchestra and your own voice to go on stage.
If you have already been to Japan, be aware that Brussels karaoke will be slightly different. In Japan, the latter is part of the culture in its own right. It is practiced quite frequently, and not only by young people. In Belgium, you will often sing in a common room (such as a bar or a coffee) In Asia, it is generally practiced in a private room reserved for the whole night.
The best private Karokes and rooms to sing in Brussels
Now that you know everything, we reveal our best places to sing in Brussels.
1/ BOA Karaoké Room: a private Karaoke in the center of Brussels
Are you looking for a place to spend a great evening for 10€ per person? Do not search anymore! The BAO Karaoke has superb karaoke rooms. Totally soundproofed from the inside, you could have walked past it without realizing it. The idea is really fun to enjoy an evening with a small group of friends in a private Karaoke room. The place is very cozy, clean and warm and clean. Lots of music choices and great staff? A place to go without hesitation if you want to have a good time with friends or family BOA Karaoke Website
📍 Rue du Marché au Charbon Kolenmarkt 112, 1000 Brussels
2/ NUA a Karaoke in the center of Brussels
This bar called NUA is so well located that you can reach it by any public transport. You will go there to enjoy a beer or very good gin and tonic. The atmosphere is cool and fun. You will always find a good atmosphere there. This is a good choice for Karaoke. Once you're warmed up, head to the nightclub upstairs.
(I.e. Boulevard Anspach 79, 1000 Brussels
3/ La Boule Rouge, the best intimate Karaoke in the center of Brussels
Passing through tourist or passing through Brussels near the Grand-Place? If you want to party in the gay district of Brussels, La Boule Rouge is a must! On the program, a good atmosphere, and a very good list of cocktails. If you want to take the microphone, it's Karaoke every day from 18 p.m. to midnight. Be careful, it is better to have a good voice and a singer's soul, because the competition is tough.
More Karaoke Bars in Brussels
If the list above does not really correspond to you, do not hesitate to look further. Other Karaoke like karafun or even Koezio could very well suit you. Karaoke is often practiced during an EVJ or EJF in Brussels. Do not hesitate to consult our article which will give you full of ideas for your EVJ / EVG in Brussels
Also, if you ever want to organize a Karaoke just with your friends, you can also rent a party room in Brussels and organize yours. If you like Karaoke, you may also be attracted to Brussels Escape Games which also come from Japan!