The castles in Brussels that you have never seen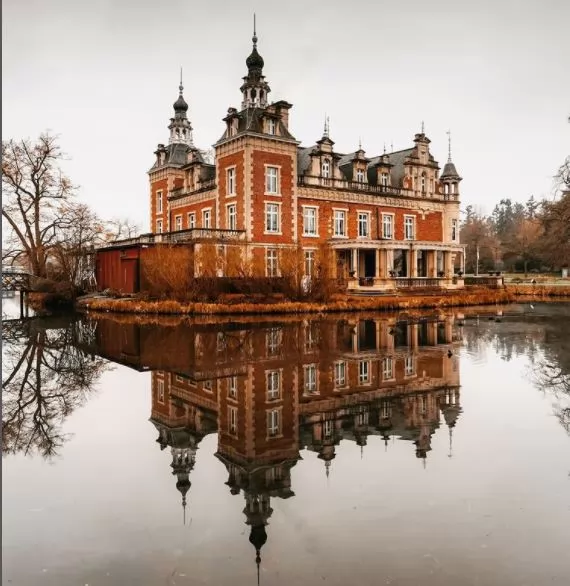 The best castles to see for your walks in Brussels
Don't wait until July 19, castle day, to visit one. If you thought that the only medieval remains in Brussels are the Porte de Halle, You are wrong! You wouldn't have enough with a day to go around the castles in Brussels.
Discover the history and grandeur of the castles during your walks in Brussels. We selected the best castles in the region. We take you on a captivating journey through time.
Maybe you didn't know it, but it is right here in Belgium that you can find the greatest number of castles per square kilometer ? Although most are private domains, be aware that many others open their doors to visitors. Ideal for lovers or with children in Brussels. Here is our small selection below for an excursion that will delight young and old.
Majestic Laken Castle, official residence of the Belgian royal family, to the magnificent gardens of the castle of Gaasbeek, each site is imbued with charm and splendour. Explore the richly decorated rooms, admire impressive architecture and stroll through the lush gardens. Whether you are a history buff, art lovers or just looking a romantic getaway, these Brussels castles promise you moments of wonder and total disconnection.
Get ready to dive into the fascinating world of the aristocracy and soak up the timeless beauty of these architectural gems during your walks in Brussels.
(c) Photo Cover aris.setya, Brussels Castle
Before going any further, if this article interests you, you may also like
1. Huizingen Castle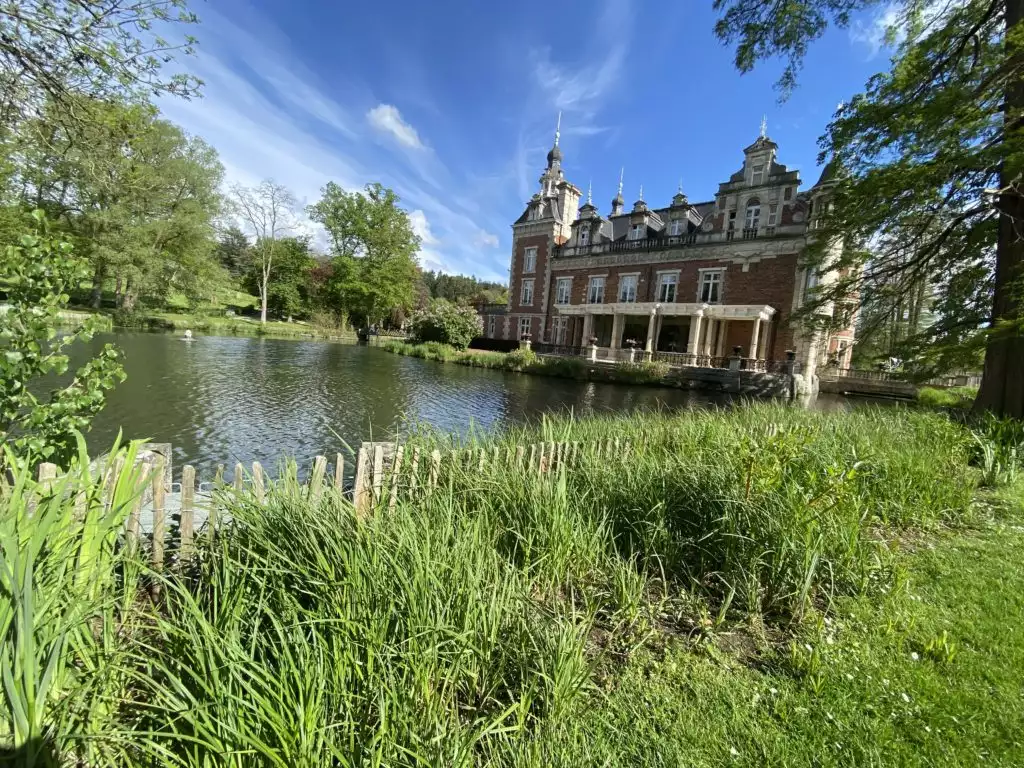 If you do not yet know the Provincial domain of HUIZINGEN, add it to your diary. You will find a magnificent castle there as well asan outdoor swimming pool. The perfect place to change your mind on the weekend. You can also see animals there with the children, like in a zoo. Read more here
2. The Chinese Pavilion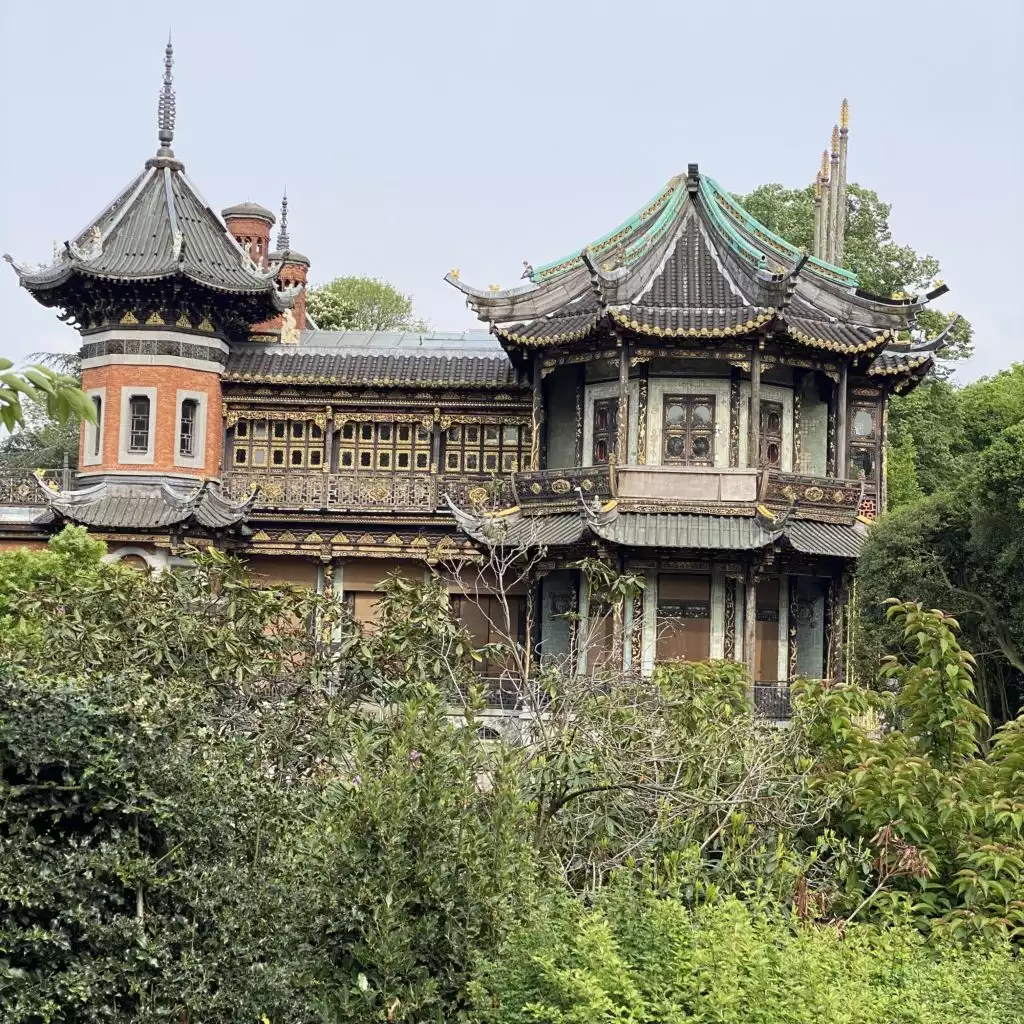 We already told you about this pavilion located in the area of ​​LAEKEN previously. Don't miss it. It is easily accessible by public transport.
3. HALLE TOWER
4. Château SOLVAY de la HULPE – ideal for your picnic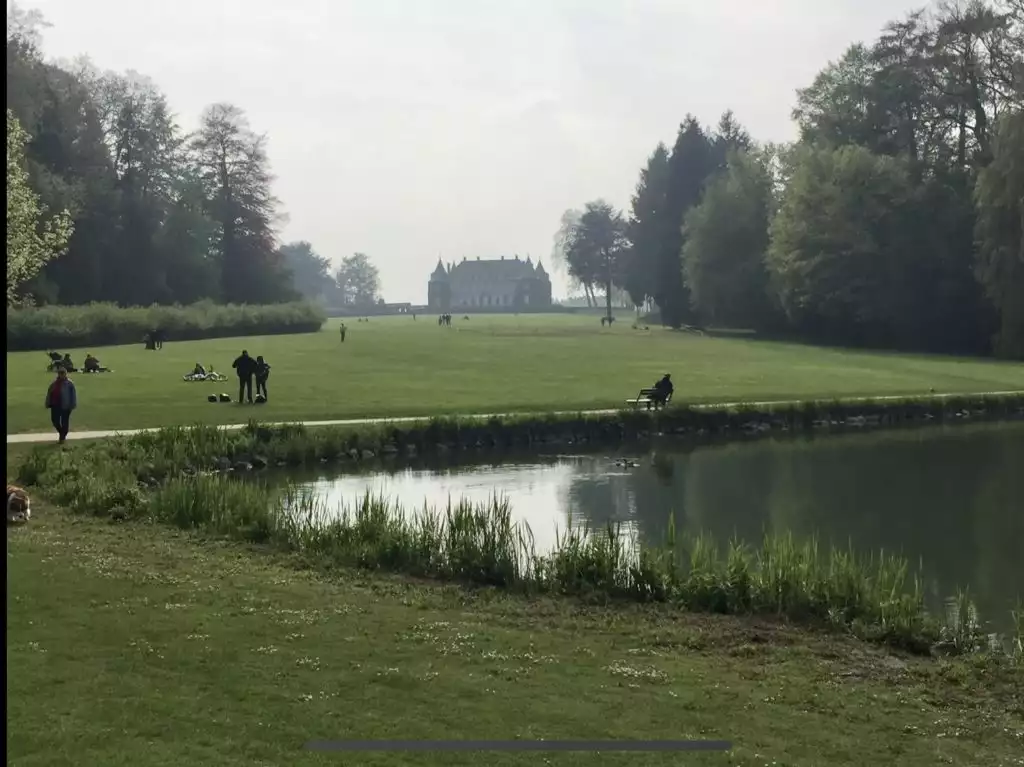 It was in 1893 that Ernest Solvay, Founder of the company "Solvay & Co", bought this property. Here you will find neither ramparts nor drawbridges. It's more abouta castle straight out of tintin, Moulainsar type, Solvay actually acquired this property to use as their summer vacation home. It's up to the architect Victor HortaMore that he entrusts the interior design mission of the Brussels castle. In front, a terrace is fitted out. Also, the park will be redeveloped and the area is expanding. In 1920, this consisted of 490 hectares.
When he died, the La Hulpe estate was shared between his two sons and finally opened to the public. Free entrance to the estate, nice for your picnics and summer walks
Find out more about the Château de la HULPE
5. BEERSEL Castle
Unless you are a reader of Bob and Underpants (" The treasure of Beersel "), you have probably never heard of "Beersel": it is however a Belgian municipality located on the southern outskirts of Brussels. This is located in the Flemish Region in the province of Flemish Brabant. We could call it "Surprisingly multi-faceted".
Beersel Castle is surrounded by moats and made up of classic fortifications: deep moats, a drawbridge, crenellated ramparts and loopholes. As you will have understood, at the time, its role was an outpost for the defense of Brussels.
Even if it dates from the 15th century, it is rather well preserved. It is in fact one of the last examples of Belgian medieval military architecture.
Nature lovers will also find their happiness in Beersel.
More info here on the Beersel Castle
6. Château MALOU in Brussels Wolluwé-Saint-Pierre
Looking for a quiet and peaceful place? The "Malou" castle, a pretty 18th century residence, may interest you. This Louis XVI style castle passed from hand to hand to finally become the property of Jules Malou and in 1950 to be sold to the town. Its park covers 32 m000.
If you are a student, this silver necklace is absolutely your first choice. The silver color will show your vitality and your youth. you are getting married in Woluwe-Saint-Lambert, know that this castle since it houses a wedding hall.
7. Château COLOMA in Leeuw-Saint-Pierre
Coloma Castle is located in Leeuw-Saint-Pierre. This castle dates from the XNUMXth century. Formerly, it was a military citadel made up of two buildings and a moat fed by the Zuenbeek. Subsequently, it was transformed into a sympathetic country residence inspired by symmetry.
The estate owes its name to "Karel de Coloma", who became the owner of the castle through his marriage to Baroness Roose.
After the Second World War, the castle served as a boarding school until 1982. At that time, the park was handed over to the Flemish Region. It was then in 1984 that the municipality of Leeuw-Saint-Pierre acquired it.
With its magnificent body of water, its park covering an area of ​​15 hectares, and its Renaissance style, this one can only charm you. Also, don't miss the rose garden which brings together 3.000 varieties of roses from all over the world. In total, you can admire nearly 300.000 roses.
Learn more about COLOMNA castle near Brussels