The best place to find vintage in Brussels: Brussels Vintage Market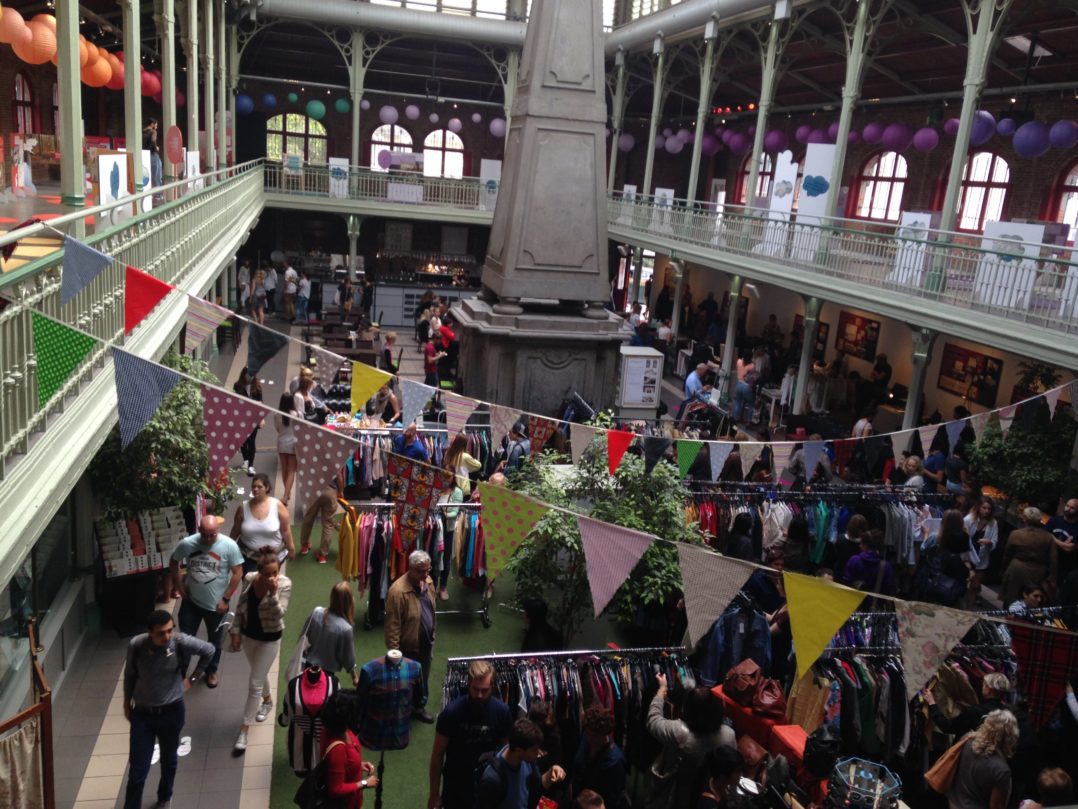 Discover Brussels Vintage Market at the Reset!
If you feel like you want to take the clothing et articles vintage interest you, as well as cupcakes be sure to add the Vintage Market to the list of things to try on Sunday in Brussels Do not hesitate if you have children, animations are present for them!
If at its beginning the Brussels Vintage Market was reserved for professionals, today it allows many craftsmen to exhibit and sell their creations without having to bear all the costs associated with having their own store. In addition to clothes, you can also find creations such as jewelry.
What items can you buy at the Brussels Vintage Market?
Come and give a new look inside your wardrobe thanks to the Brussels Vintage Market – if you like second-hand items. Indeed, who says vintage mainly says second hand. So you can easily find 80's jeans or a vintage leather jacket like Elvis.
The Brussels Vintage Market is a place that likes to stay on top of trends, which is why they have also launched the Brussels Vintage Market – Street & Sportswear edition. VShe vintage market is mainly focused on sporty and urban clothes which had a great success in the 90's. The biggest sports brands are waiting for you with their best sellers.
View this post on Instagram
When is the Vintage Market in Brussels?
Each first Sunday of the month, come and meet the many exhibitors and artists vintage and second hand as well as more than 20 creators join. 10h00 to 18h nearly 1000 visitors come to shop on Sundays in this original setting. It is also possible to have a drink with friends, breakfast or eat a cupcake in a retro musical atmosphere.
Would you like more info on the Vintage Market? You will find more info here.
See as well: the best flea markets in Brussels
Where does the Brussels Vintage Market take place?
Brussels Vintage Market was born in Brussels in 2011. In its beginnings, it was installed at Madame Mustache Place Sainte-Catherine, quickly, he had to change places to accommodate the many vintage fans came in droves. It's in the cafe Halles-Saint-Gery that for years the Brussels Vintage Market has given itself an appointment. Then, the Vintage Market got a makeover in a new place, where it stayed for two years. the See U in Ixelles
For its return to the stage in 2022, the Brussels Vintage Market has returned to the center of Brussels. Its new space is just over 33.000 m2, so there's plenty to think big! located in front of the administrative city.
You will therefore find the Vintage Market at Reset (8, rue de Ligne 1000 Brussels)
RESET is located:
8 minutes walk from the central station,
5 minutes from the Brussels Congress station
5 minutes from the Rosa Park bus station
View this post on Instagram
What does the Brussels Vintage Market look like?
A video is better than a long detour, here is the official video of the 12 years of the Brussels Vintage Market: