Where to fly from Brussels to have sun even in winter?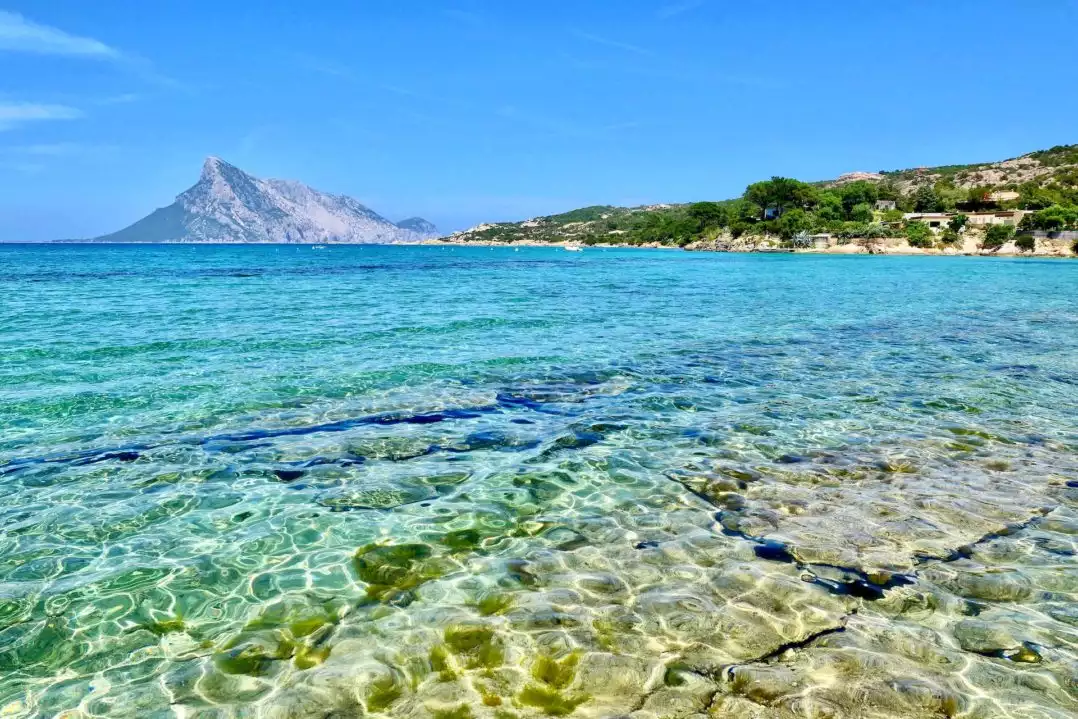 Sunshine in winter a few hours from Brussels?
We are in March and the weather in Brussels is close to zero degrees. Snow, rain, wind... Brussels often makes us want to escape to a city-trip from Zaventem. Fly to find the sun, but not so desperate to fly a day to go to Mexico. Have you ever thought of Sardinia? If the name from Olbia don't tell you anything it's abouta heavenly place located next to the Tyrrhenian Sea. This place is worth a visit.
Did you say "Olbia"?
We had never heard of this town until we saw it on thee departure board from Zaventem airport. We quickly understood, this little paradise on the Tyrrhenian Sea is well worth the detour.
Nature has all its charm. The city is aptly named "Olbia" which translates into "The Blessed". It's true that there is something to be happy about here Away from the tourist trails, along the crystal clear waters, the view of the white sand and the wild nature have already charmed more than one.
Do you need more than a beach and sun to have a good holiday? That turns out well! Olbia is rich in nature, but also in culture. The Greeks having occupied it for a certain period left vestiges and traces of their successive occupations. If you are passionate about art and history, the historical monuments and archaeological sites will not fail to charm you.
You got it, with its breathtaking natural landscapes and its impressive views of the sea, it proves to be the perfect destination for holidays with friends, lovers or family with children.
What is the climate like in Olbia in Sardinia?
If this hasn't convinced you yet, just think about the temperatures, they are very pleasant even in winter! The minimum temperature does not go below 6 degrees. On average, it is 16 degrees. In the middle of summer, it's not always a heat wave. You should know that thanks to the mistral blowing on the island, the temperatures are not always very high. On the rainy side, you don't have to worry about it. The climate is rather dry. There are therefore no seasons to advise against.
The best time to enjoy Olbia and its region is spring and early summer, but its favorable climate makes it a good destination at any time of the year. On the program, whatever the time of year, long sunny days in summer and a very pleasant heat await you.
How to get to Olbia?
Are you convinced that this is a pearl worth visiting? Here is the icing on the cake, this beautiful destination to discover, is located a few hours by plane from Brussels Zaventem, do not wait any longer and book your flights to discover Olbia and its surroundings! This beautiful destination for people seeking adventure and relaxation. The city's airport is only Only 7 km from the historic center.
Quite often, Olbia is the starting point to go to the famous seaside resorts of the Costa Smeralda. Once there, you can plan a road trip or a see trip. If you are already in Italy, Oblia can be reached from Genoa, Livorno, Piombino and Rome by ferry.
Be careful, in Sardinia there are no highways… Driving in some parts of the island can be tedious. Otherwise, you can reach Olbia by train or bus from Cagliari or Nuoro.
What to do in Olbia?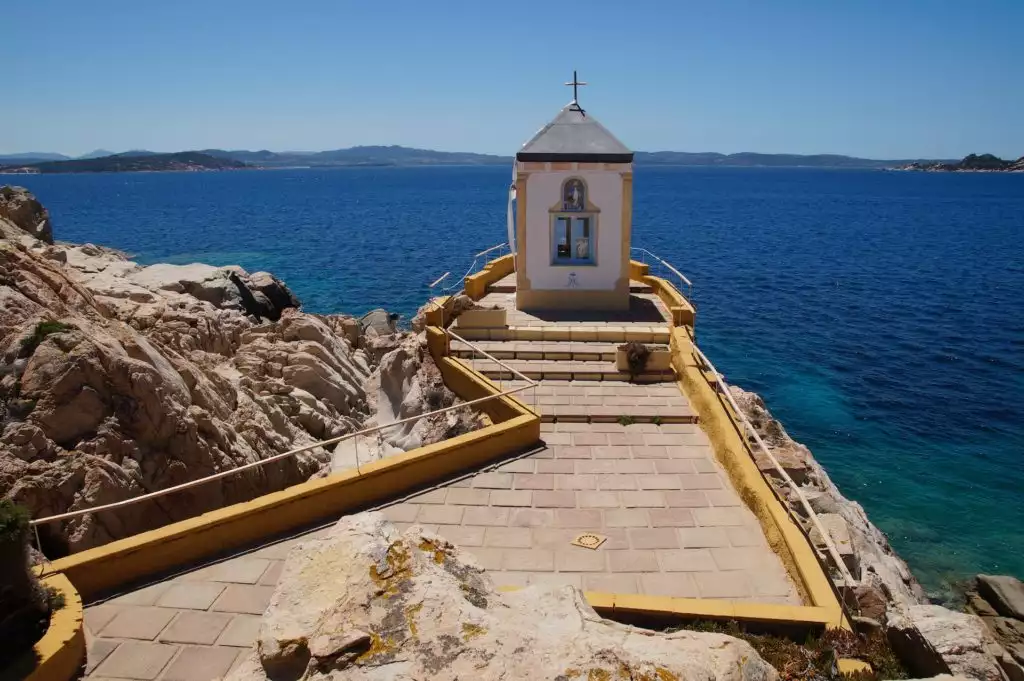 Rent a car to explore the surroundings
It is very easy at Olbia airport to rent a car. For example, Only Sardinia Autonoleggio has at the time of writing this article 4,9/5 in Google! Only Sardinia Autonoleggio Aeroporto Olbia Costa Smeralda 07026 Olbia SS Tel. +39 0789 68947 only-sardinia.com
Explore the old buildings to see in the historic center
Start your day of discovery with a visit to the Cathedral of San Simplicio, an 11th century Romanesque cathedral and take a tour of the very interesting National Archaeological Museum. Visit the many churches, palaces, and ancient monuments, most of which are superbly carved and decorated and house magnificent works of art and finely crafted statues. Other fascinating sites can be found around the town of Olbia, such as the Giants' Tomb of Su Monte de S'Abe, the sacred fountain of San Testa and that of Castello di Pedres. Don't forget to take photos at the magnificent ruins of what was once a huge Roman aqueduct near Olbia. It is a perfect example of the genius of the people of Ancient Rome who are the ancestors of modern plumbing! The XNUMXth century San Paolo Apostolo church is worth a visit for its impressive architecture.
Beaches and water sports around the city of Olbia.
There are many nice beaches for sunbathing around the city of Olbia. Relax under the warm rays of the sun before trying the adventure by renting snorkels to go diving, or by renting a small sailboat; or why not rent a kayak for a few hours and admire the wild coast around this splendid region in the northeast of Sardinia? Go to the beach, the closest being Pittulongu, Bados, Marinella, Le Saline and Rena Bianca. Snorkel in Porto Istana, a small cove just a stone's throw from pierre from Olbia. Go whale and dolphin watching in their natural habitat at Marina Dell'Orso.
Cala Banana, Spiaggia Bianca, Porto Istana… there will be more than one beach to get away from it all.
Go shopping!
The city of Olbia is perfect for a day of window shopping! There are lots of small craft shops and other small shops dotted around the town.
Eat seafood with a glass of Prosecoo
Seafood dish
Olbia's cuisine is mainly made up of fish and seafood. Let yourself be tempted by a steaming bowl of freshly caught mussels cooked in a broth of garlic and fresh herbs and served with a nice piece of crusty bread!
This delicious meal tastes even better when served with a nice glass of sparkling Prosecco! Taste the sweet sea urchin eggs cooked in a pasta dish. And if you have a little peckish in the evening, enjoy a good platter of meats and cheeses accompanied by a delicious glass of red wine!
Visit the national park
La Maddalena Archipelago National Park: its wind-sculpted granite rocks, crystal clear waters and idyllic beaches have already attracted thousands of tourists
Sailing in Olbia
What are the holidays in Olbia?
Sardinia Day, on April 28 Sardinia celebrates its annual Sardinian festival
San Simplicio Festival : every year, the 15 May, the city celebrates its patron saint. If you like mussels, it's on the menu.
June 24, a huge bonfire awaits you as well as a party until the end of the night. For celebrate the arrival of summer.
August 15, in the biggest cities of Sardinia they celebrate Ferragosto. guaranteed party until the end of the night, fireworks, music, dancing are on the program