The best ways to do sustainable tourism in Brussels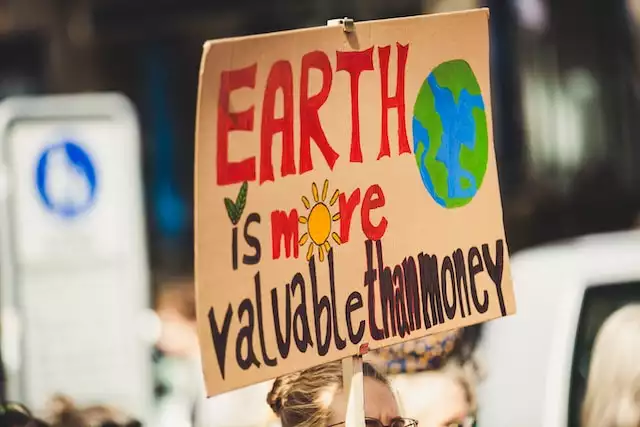 Discover sustainable tourism in Brussels: A city committed to a responsible future
Brussels, the capital of Belgium, is much more than just a tourist destination. It is a city that is resolutely committed to sustainable tourism. By emphasizing the preservation of the environment, promoting the local culture and support for community initiatives, Brussels is positioned as an ideal destination for travelers concerned about their ecological footprint. In this article, we will explore the different facets of sustainable tourism in Brussels and present you with ideas for enjoying this magnificent city in a responsible way.
If you are also concerned about living in a world of tomorrow that still smells of plants and where it is good to breathe, this article is for you!
🌳🍊🍎🍒 Before going any further, this article should interest you: Pick fruit and vegetables yourself in the orchards of Brussels
1. Environmental Awareness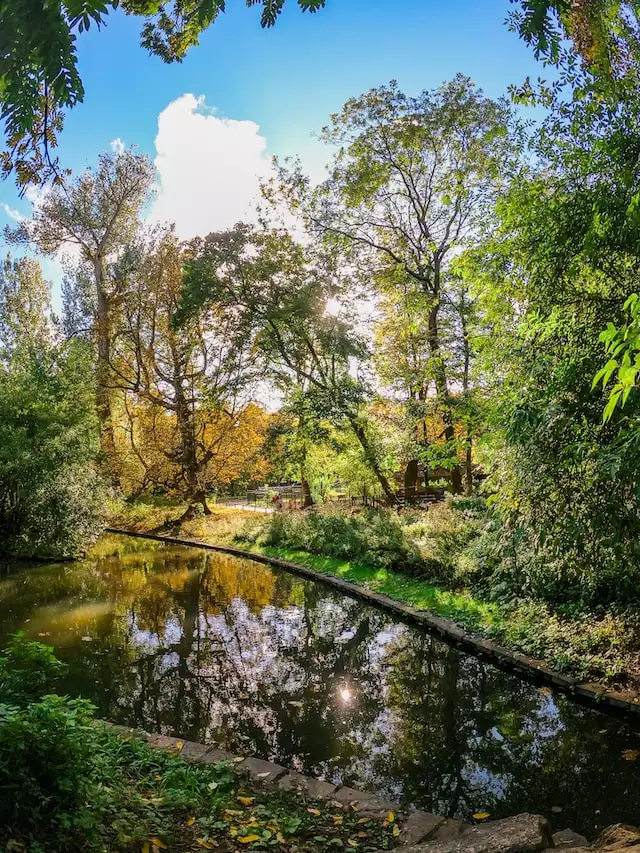 Brussels is proud of its commitment to environmental sustainability. Awareness initiatives, such as campaigns waste reduction and the promotion of modes of sustainable transport, are present in the city. Take advantage of your visit to discover the parks and green spaces of Brussels, where you can connect with nature and appreciate the surrounding beauty.
Cinquantenaire Park : Located in the European district, this emblematic park of Brussels offers a green space with vast lawns, tree-lined paths and majestic fountains. You can relax, jog or have a picnic while enjoying a magnificent view of the Cinquentenaire arcades (Arc de Triomphe de Bruxelles) and the historic buildings that surround it.
Wood of the Cambre : This vast wooded park is a real haven of peace in the heart of the city. With its expanses of greenery, its lakes, its shaded paths and even an artificial island, the Bois de la Cambre offers many possibilities for relaxing, playing sports or organizing a picnic with family or friends.
Brussels Park : Also known as the Royal Park, this historic park is located opposite the Royal Palace in Brussels. It offers vast green spaces, manicured gardens, statues and fountains. It's a great place for a leisurely walk, an outdoor yoga session, or just to sit back and take in the serene atmosphere.
Leopold Park : Located in the European district, this park is surrounded by institutional buildings and offers a peaceful setting to relax. You will find well-kept lawns, majestic trees and paths for walks. It's a popular spot for locals and visitors looking to escape the hustle and bustle of the city.
Brussels Botanical Garden : This botanical garden, located near the city center, is a real paradise for plant lovers. You can walk among a variety of flowers, exotic plants, magnificent greenhouses and even an arboretum. It is an ideal place to reconnect with nature and learn about biodiversity.
By exploring these parks and green spaces in Brussels, you can recharge your batteries, enjoy nature and appreciate the city's efforts to preserve the environment. Remember to follow local rules, dispose of your waste properly and enjoy these natural spaces responsibly
2. Sustainable gastronomy, easy to find in Brussels
Brussels is full of restaurants committed to promoting local products and the promotion of vegetarian options. Some of the best establishments include Chyl, a café-restaurant offering creative cuisine using organic and local products, and Peas, a vegetarian and vegan restaurant offering inventive cuisine using local and seasonal vegetables. L'Herboristerie is another restaurant to discover, featuring ahead of traditional Belgian dishes with vegetarian and vegan options. For a refined gastronomic experience, Le Tournant offers a tasting menu highlighting local products and vegetarian options. Les Filles offers creative vegetarian cuisine based on local and seasonal ingredients.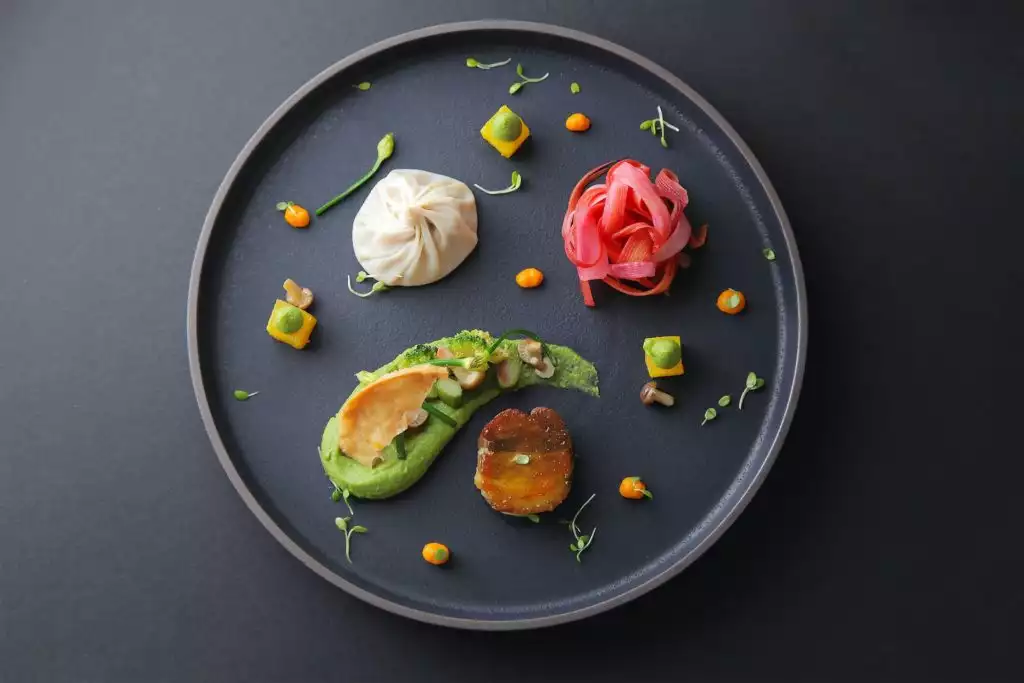 Brussels gastronomy is renowned for its delicious dishes and local specialities. In addition to its sustainable tourism initiatives, Brussels has a thriving food scene focused on local produce and vegetarian options. Different restaurants stand out. Here are some of the best restaurants in the city that promote these values:
Chyl : Located in the trendy district of Ixelles, Chyl is a café-restaurant committed to sustainable development. Their menu highlights organic, local and seasonal products. You can enjoy creative and tasty dishes, ranging from vegetarian options to gluten-free dishes, all in a warm and ecological atmosphere.
Peas : This vegetarian and vegan restaurant located in the Dansaert district offers inventive cuisine based on local and seasonal vegetables. Their menu features colorful and delicious dishes, such as buddha bowls, vegan burgers and gourmet desserts. Peas is the ideal place for lovers of vegetarian cuisine who want to discover new flavors.
Herbalism : Nestled in the historic district of Marolles, L'Herboristerie is a restaurant that favors organic and local products. Their menu is inspired by traditional Belgian cuisine and offers vegetarian and vegan options. You can savor dishes such as vegetarian Flemish carbonade and Liège-style meatballs, all prepared with fresh, quality ingredients.
Le Tournant : This restaurant located in the Louise district will surely appeal to you. Once the menu in hand, you will see dishes as tempting as each other: " beef cheek Orval", "Seasonal fruit crumble", "Duck Rilette from the Beersel farm", "Coucou de Maline with dried mango"... You have understood it, here we favor local products and from a production respectful of the earth. Love of beautiful products and simmered dishes, this unfussy restaurant is to be discovered as soon as possible. Here, eating well and drinking well are accessible to all budgets and age groups (2-course lunch menu at 27 euros)

In 2019, Plaisir du Gault & Millau,
2021 Bib Gourmet "Excellent value for money"

Girls : Located in the Dansaert district, Les Filles is a friendly and welcoming restaurant which offers dishes based on local and seasonal and ORGANIC products. Their menu changes regularly according to the products available, guaranteeing a fresh and authentic dining experience. You can enjoy creative and tasty vegetarian dishes, accompanied by a selection of natural wines.
These restaurants offer unique gastronomic experiences, highlighting local products and vegetarian options. Whether you are vegetarian, vegan or simply looking for healthy and environmentally friendly dishes, these establishments will meet your expectations with exquisite flavors and carefully selected ingredients.
3. Local markets
To support local commerce and adopt a sustainable approach, explore the city's many markets where you will find fresh, seasonal produce directly from local producers.
Saint-Gilles organic market : Located on Place Van Meenen, this organic market is a real celebration of organic and ecological products. You will find fresh fruits and vegetables, dairy products, artisan breads, as well as groceries such as jams, honeys and organic olive oils.
Slaughterhouse Market : This lively market is located in Anderlecht and offers a variety of fresh produce, meat and fish, as well as street food stalls. You can taste local and international dishes while supporting local producers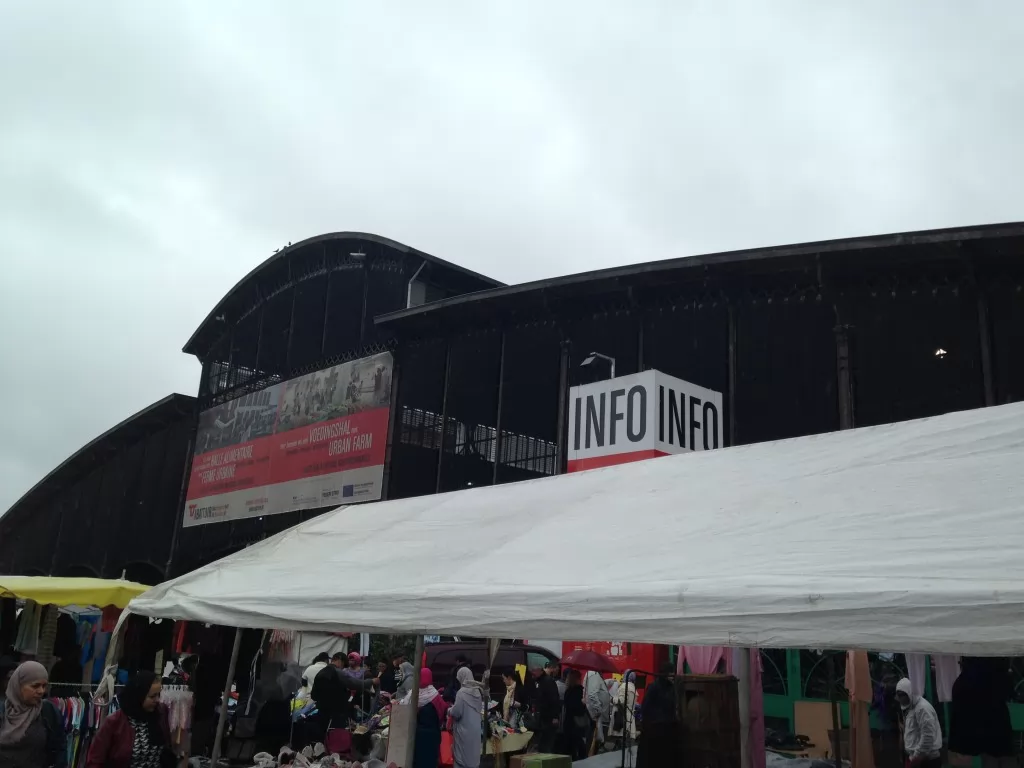 South Market : This colorful market is held every Sunday morning near the Gare du Midi. Here you will find a wide selection of fresh produce, from fruits and vegetables to cheeses and flowers. It is an ideal place to taste local specialties and discover the culinary diversity of Brussels.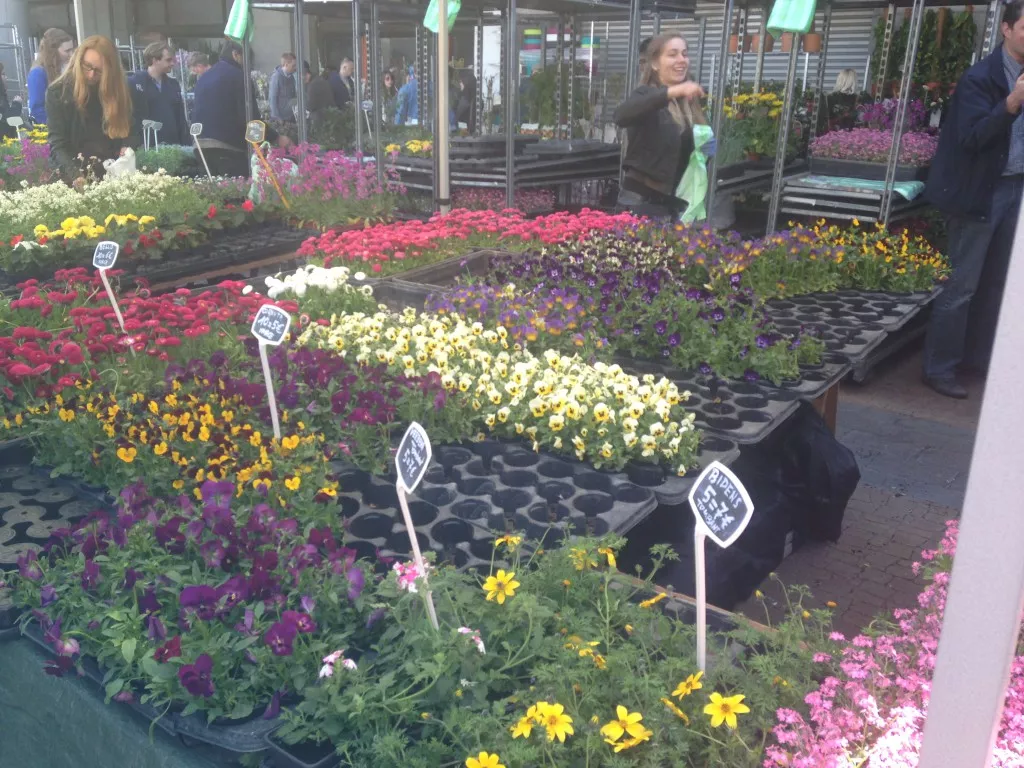 Chatelain market : Located in the chic district of Ixelles, this market is known for its selection of fresh products, local specialties and artisans. You will find stalls selling fruit and vegetables, fish, meat, pastries and even fine wines.
Matonge market : This African market is located in the Matongé district, known for its cultural diversity. You can discover a variety of exotic products, from tropical fruits and vegetables to spices and African specialties.
Visiting these local markets, not only will you be able to taste fresh and quality products, but you will also help support local producers and promote sustainable food in Brussels.
Do not hesitate to explore these markets during your visit to Brussels to discover the richness of the local gastronomy and support the actors of the sustainable food sector.
4. Ethical and sustainable shopping in Brussels
Brussels is an ideal destination for lovers of ethical shopping. Shops such as Wonderloop, Supergreen Me, Foxhole, L'Herbe Rouge and Les Recyclables offer sustainable, fair trade and eco-friendly clothing, accessories and products. By favoring these boutiques, you are helping to promote more sustainable fashion and support ethical initiatives in the fashion industry.
ThinkTwice: With several branches in Brussels, Think Twice offers a wide selection of vintage and second-hand clothing for men and women. You will find clothing, shoes and accessories at affordable prices.
Gabrielle Vintage : Located in the trendy district of Saint-Gilles, Gabriele Vintage offers a carefully chosen selection of vintage clothing for men and women. You will discover unique and original pieces from the 1920s to the 1990s.
Edward's Children : Specializing in high-end vintage fashion, Les Enfants d'Edouard offers a unique shopping experience. You will find clothes, accessories and luxury items from different eras.
Supergreen Me : This ecological shop, located near the Grand-Place, offers a wide range of sustainable products for the home, personal care and fashion. You will find items made from recycled, organic or natural materials. Supergreen Me focuses on quality, style and positive environmental impact.
foxhole : Nestled in the Dansaert district, Foxhole is an ethical fashion boutique that offers men's and women's clothing made from sustainable and ethical materials. The store supports local and international brands that focus on transparency, fair trade and reducing carbon footprint. Their site here
Kilo Shop If you are looking for a unique ethical shopping experience in Brussels, don't miss the second-hand vintage clothing shops by the kilo. These unique locations allow you to uncover hidden treasures and breathe new life into beloved garments. One of the must-sees is the "Kilo Shop" store located in the lively district of Marolles. You'll find a huge selection of quality vintage clothing here, from dresses and jackets to shirts and accessories, all sold by weight. Digging through racks full of clothes, you might unearth one-of-a-kind pieces, designer items, and retro styles at affordable prices. It's an eco-friendly and cost-effective shopping experience that lets you participate in circular fashion while adding a touch of vintage style to your wardrobe.
These addresses will offer you an ethical shopping experience, where you can find unique items that are made responsibly and respect the environment. By supporting these shops, you will help promote more conscious and sustainable consumption, while discovering unique and committed creations.
Conclusion
By adopting sustainable tourism in Brussels, you contribute to preserving the environment, supporting the local economy and promoting respectful practices. Enjoy this captivating city while being aware of the impact of your choices and promoting experiences that respect nature and the local community.