The best typical Brussels restaurants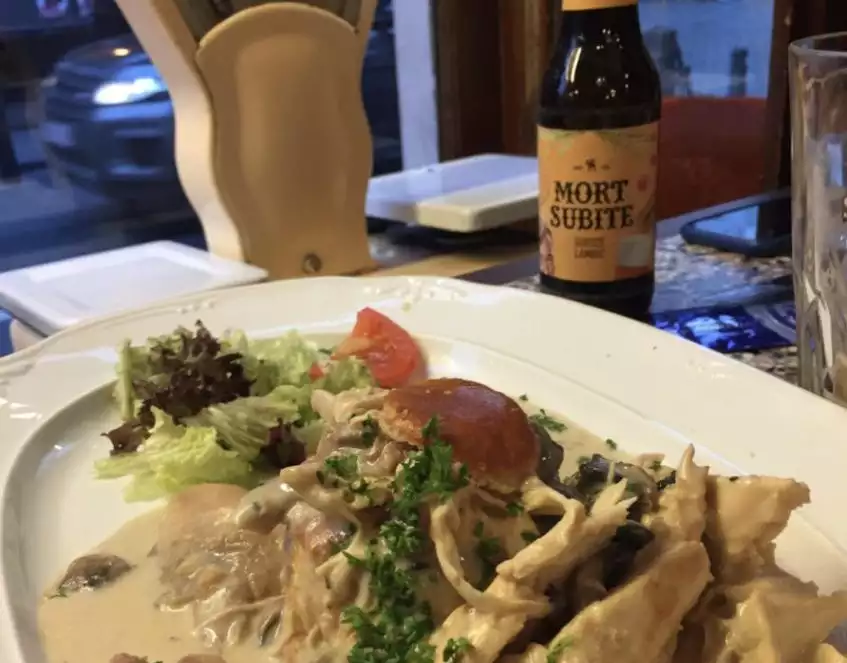 Here are the best typical Brussels restaurants
After a very busy day at work, it is very important to decompress. For this, an excellent idea would be to leave your usual environment and go to one of the typical Brussels restaurants.
Yes, that's right, today we'll save you the hassle of cooking yourself. And, you will relax in a nice and very lively restaurant. Especially since they are all known for their dishes with multiple flavors. Discover in the following lines the list of the best typical restaurants in Brussels.
TOP 5 best typical Brussels restaurants
The city of Brussels is a region where a diversity of traditions mixes. There are many kinds of typical Brussels dishes (waffles, mussels and fries or flamboyant dishes), a whole mixture of flavors. Here is a list of the best restaurants where you can taste them.
1- Typical Brussels restaurants: Friture Rene
Looking at its checkered tablecloths and its unpretentious setting, you would never believe that Friture René is "one of the best typical restaurants in Brussels".
But what is incredible is its marvelous specialty: fried mussels. Prepared in optimal conditions, it is a dish that you will have the pleasure of tasting.
At Friture Rene, dishes are offered at fair and affordable price. Take a look.
Address: Place de la Resistance 14, Brussels 1070, Belgium
View this post on Instagram
2- It's good, it's Belgian
Are you looking for a friendly restaurant for a family outing ? A single address is good, it's Belgian.
With walls in multiple Belgian colors, this restaurant offers Walloon and Flemish recipes at an excellent price defying all competition.
Very friendly and pleasant, it's the favorite place to take selfies. And even more, the service is free and deserves a visit. Not touristy and good Belgian beers on the menu!
Address: Rue des Rollebeek 3/5, Brussels 1000, Belgium
View this post on Instagram
3- Typical Brussels restaurants: Friterie Tabora
If you are in a hurry and looking to eat cheap in Brussels, there is nothing better than The fast food. And if you still have doubts, the queue at the chip shop will quickly prove you wrong.
But your patience will soon be rewarded when you taste the excellent sandwiches and delicious homemade fries. All in all, a great speech! A place not to be missed.
Address: Rue Tabora 2, Brussels 1000, Belgium
View this post on Instagram
4- The Golden Paper Flower
La Fleur en Papier Doré is a typical Brussels restaurant, with traditional dishes such as the Stoemp and the Bloempanch. They are considered to be among the best in Belgium.
If you reserve a table, you can eat without queuing and drink a small beer (Belgian, of course). Either way, you are sure to have a great experience.
Address: Rue des Alexiens 55, Brussels 1000, Belgium
View this post on Instagram
5- Typical Brussels restaurant: Restaurant François
Restaurant François enjoys a unique location on the waterfront of Place Sainte-Catherine. This place is a must visit place. If time allows it, you can dine on the terrace and taste some of the best belgian dishes, such as sea bass in vegetable sauce.
It is the favorite place for an outing with friends, to get some fresh air, to relax. The service is pleasant and very fast. One of the best typical Brussels restaurants that we offer. You will not be disappointed.
Address: Quai aux briques 2, Brussels 1000, Belgium.
View this post on Instagram