Two days in Brussels? Here are the best things to do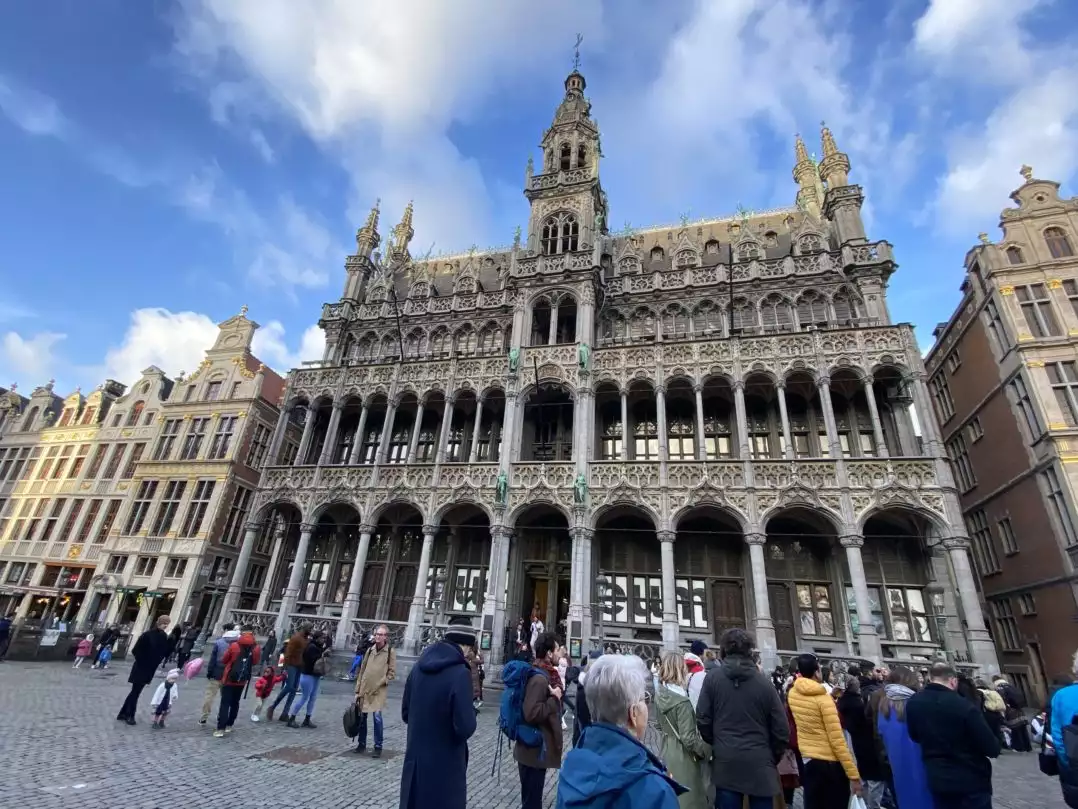 Program for a weekend in Brussels
That's it, you've booked a weekend in Brussels… Two days of madness and adventure await you in the Belgian capital. It's not always easy to find your way between the different guides and blogs. If you only have
just one weekend
, do not waste time on site preparing for your stay. In Brussels, time flies. Prepare in advance.
👦👧 If you are with teenagers in Brussels, this article could help you!
Our blog is full of must-see places, exhibitions and good places! Below you will find the best tour to visit Brussels in 48 hours, or a weekend. This itinerary is intended for a stay from Friday to Sunday, however, if you are in Brussels for 48 hours during the week, it adapts easily. It is possible to alter some activities.
If you're more into museums/visits, don't miss to read about the museum pass 🎟️. ! It allows you to see several museums for free. The precious sesame for lovers of museums, art and history.
What to do before your two-day stay in Brussels?
If you are planning to spend two days in Brussels, here are some tips to prepare your stay well and make the most of this fascinating city.
Book your accommodation in advance: Brussels is a very popular city for tourists, so it is recommended to book your accommodation in advance to avoid disappointment.
Discover the historic center on foot: Starting with the Grand-Place, explore the picturesque streets of the city center and admire the remarkable architecture of the buildings. Don't miss the Manneken-Pis, the emblematic symbol of Brussels.
Visit must-see museums: Take advantage of your stay to discover the renowned museums of Brussels, such as the Magritte Museum, the Museum of Fine Arts and the Comic Strip Museum.
Taste the local gastronomy: Do not miss the opportunity to taste Belgian specialties, including mussels and fries, waffles and chocolates. Explore local markets and restaurants to experience the city's culinary wealth.
Explore quaint neighborhoods: Stroll through the charming districts of Brussels such as Saint-Géry, Sablon and Marolles. Here you will find vintage shops, art galleries and lively cafes.
Enjoy the nightlife: Brussels offers a lively nightlife with its bars, clubs and cafes. Relax and enjoy a Belgian beer in one of the many establishments in town.
We have also researched some recommended accommodations for your two-day stay in Brussels:
Book your accommodation now and get ready for an unforgettable experience during your two days in Brussels!
Do not hesitate to ask me for more information or suggestions.
For an even more enriching experience, you can pre-book a free tour of Brussels with our partner Citivadis using the following link: ✨Free tour of Brussels✨. This will allow you to quickly familiarize yourself with the city from the first hours of your arrival
Weekend program in the Belgian capital
Friday, 1st day in Brussels
Your arrival in Brussels!
Given that you will have little time after arriving in Brussels, especially if you land at Charleroi airport which is quite a distance away, it can be difficult to visit museums on this day. However, here are some useful articles to help you reach Brussels-Zaventem airport and get around the city:
If you have free time, you can take the opportunity to explore the main sites of Brussels city center within walking distance.
If you have a few hours ahead of you, here are some ideas for your Friday afternoon/evening
Lose yourself in the center in the Comic Strip Route
We have dedicated an entire article on the comic book trail, a free activity not to be missed in the center of Brussels. Lose yourself near the Palais de Justice and the Grand-Place in Brussels to find a huge fresco of mythical characters: Tintin, Snowy and Captain Haddock (Herge). See you on the following streets as well:
rue de l'Etuve, between rue du Chêne (Manneke Pis) and rue du Lombard. Gaston Lagaffe and Spirou de Franquin can also be found there.
rue de l'Ecuyer (between rue de la Fourche and rue des Fripiers).
Spirou is near the elevator of the Palais de Justice in Brussels.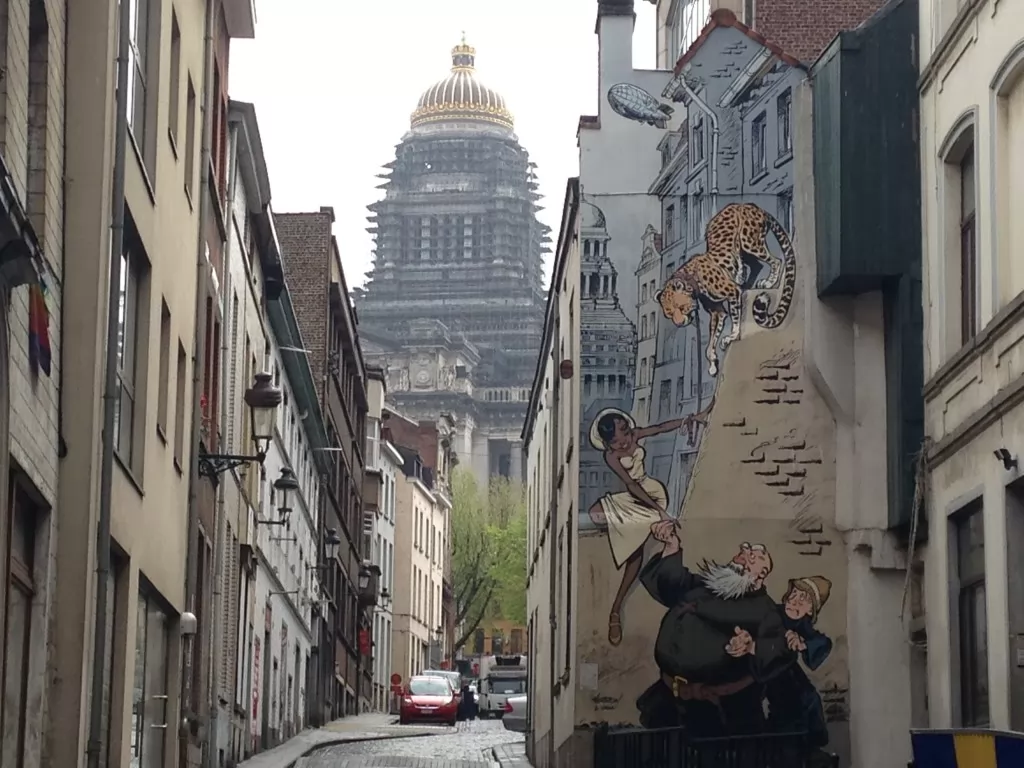 The Grand-Place in Brussels
This is probably the best place to start your visit to Brussels. La Grand Place of Brussels is one of the city's most popular sites, attracting millions of tourists every year. It is a historical and spectacular place, with its buildings in baroque style and its picturesque Christmas markets. When visiting the Grand Place, you can stroll the cobbled streets and admire the historic buildings that line the square, including the Town Hall and the Maison du Roi. You can also relax in one of the many outdoor cafes that surround the square and taste the local culinary specialties. The Grand-Place is a must-see for any traveler visiting Brussels and offers a unique cultural and tourist experience.
Do not hesitate to see it twice! Once day and once night.
Once there, you can admire magnificent neoclassical buildings such as:
The King's House.
The street to the right of the Bar Roi d'Espagne, the Rue au Beurre (or Boterstraat, all the streets are written in two languages).
The Saint-Nicolas Church, a very beautiful building in the Gothic style.
If you still have time, continue to the Brussels stock exchange. A neoclassical building.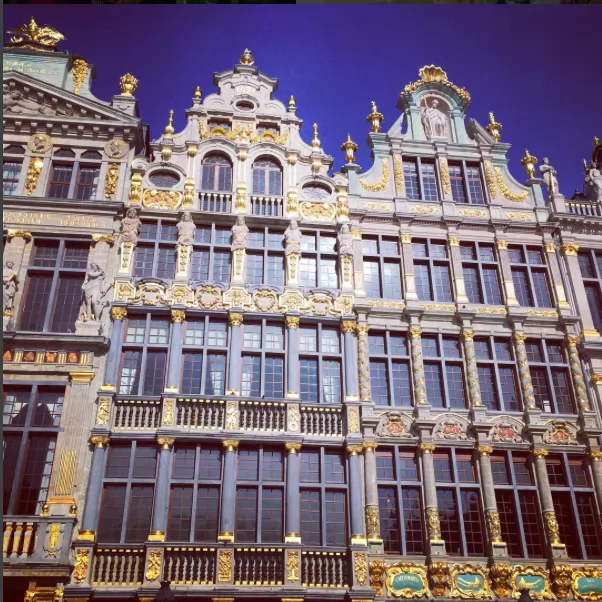 If it's not dinner time yet, be sure to have a Belgian beer in a typical Brussels bar. If you're not a fan of beer, consider happy hour at cocktail bars. One of the mythical bars in Brussels is the Delirium Café, it is part of our page: the 10 best activities to do in Brussels.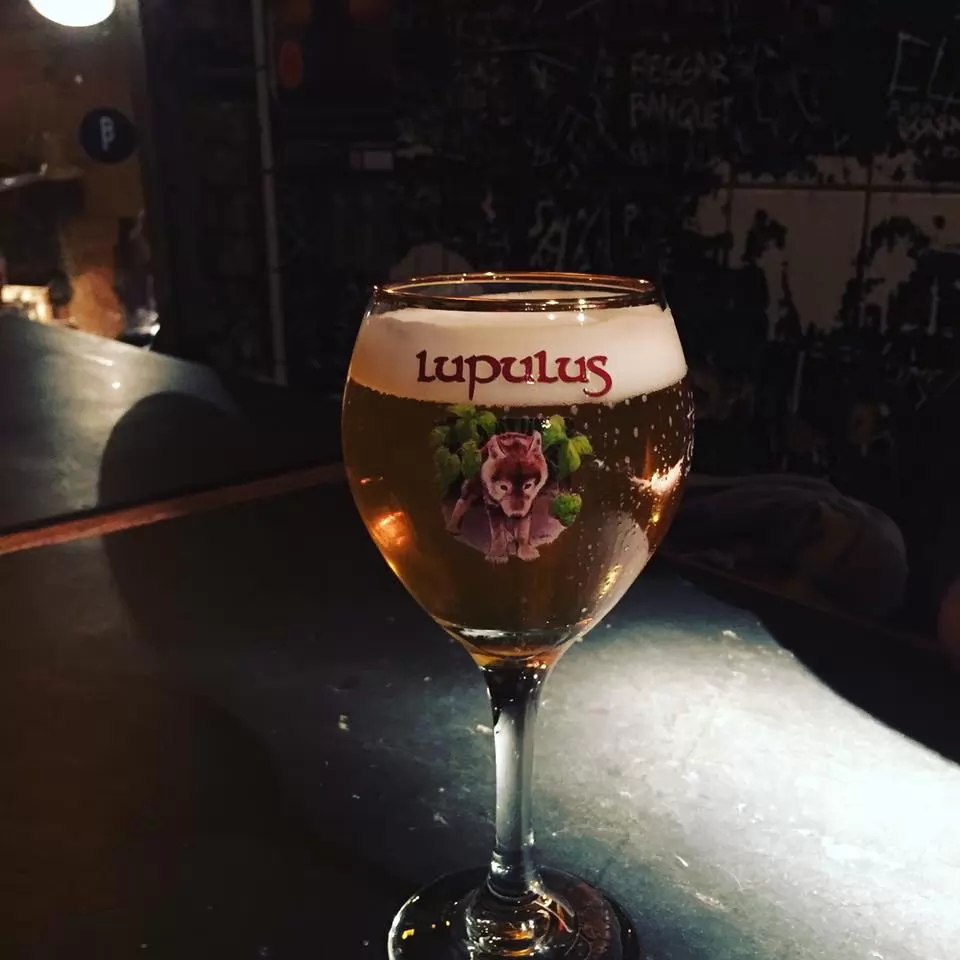 It's already dinner time in Brussels
There is one thing to remember and that all Brussels residents know (this is only our personal opinion… it's up to you to make your own choice)… Rue des Bouchers is not the first place we would go to eat. It has the connotation of tourist trap. The menus are rather similar, with the flagship dish of Brussels: mussels and fries. However, there are plenty of typical Belgian dishes to discover, such as:
We have several pages on our favorite restaurants in Brussels:
A good Belgian beer will most likely help you fall asleep quickly. Like for example, the famous 'Triple Karmeliet'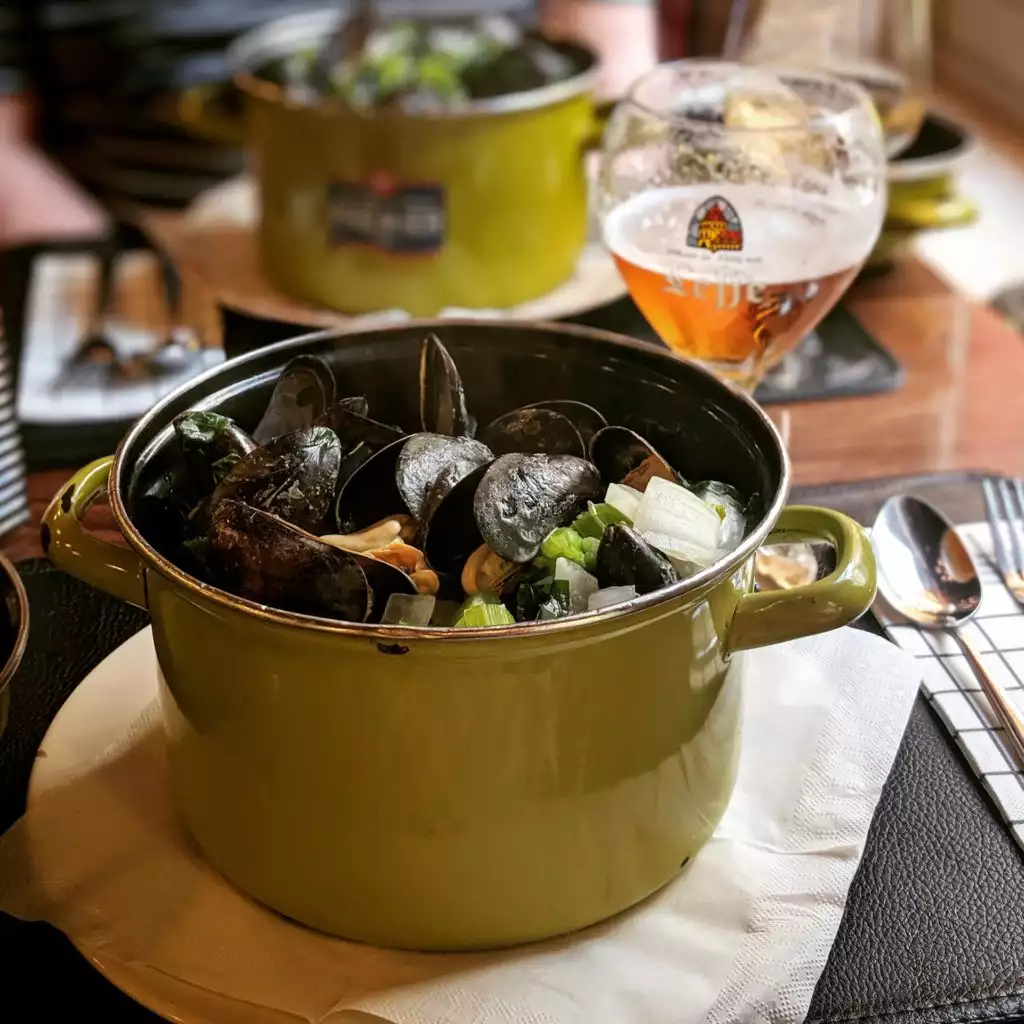 Saturday, second day in Brussels: discovery of the city on foot
Your real discovery of Brussels begins on Saturday morning! The best way to explore the city is on foot. We have prepared a tour itinerary that includes the following places. See the route page Brussels in a day for walk details. It's a free way to visit Brussels:
📍 The Berlaymont – Parliamentarium
📍 Parc Léopold: a little greenery in the middle of business
📍 European Parliament + Parliamentarium + Luxembourg Square
📍 Royal Square: Magritte and Museum of Musical Instruments
📍 Saint-Michel and Gudule Cathedral
📍 Don't forget to visit Jeanneken Pis & Delirium Café
📍 To visit day and night: the Brussels Grand Place:
📍 Brussels Stock Exchange
📍 Rue des Flandres: Zinneke Pis
📍 The covered market that alternates exhibitions & concerts: Halles St-Géry
📍 The emblem of the city of Brussels: Manneken Piss
📍Architecture & Antiques: The Sablon district
📍 A Waouww view of Brussels: Courthouse & Place Poelart
If it's raining or if you're not a fan of walking, or if you don't have much time... consider the walking tour alternative: (I.e. the hop-on hop-off bus.
Sunday, last day in Brussels:
Different options are available to you for Sunday. Here are our suggestions: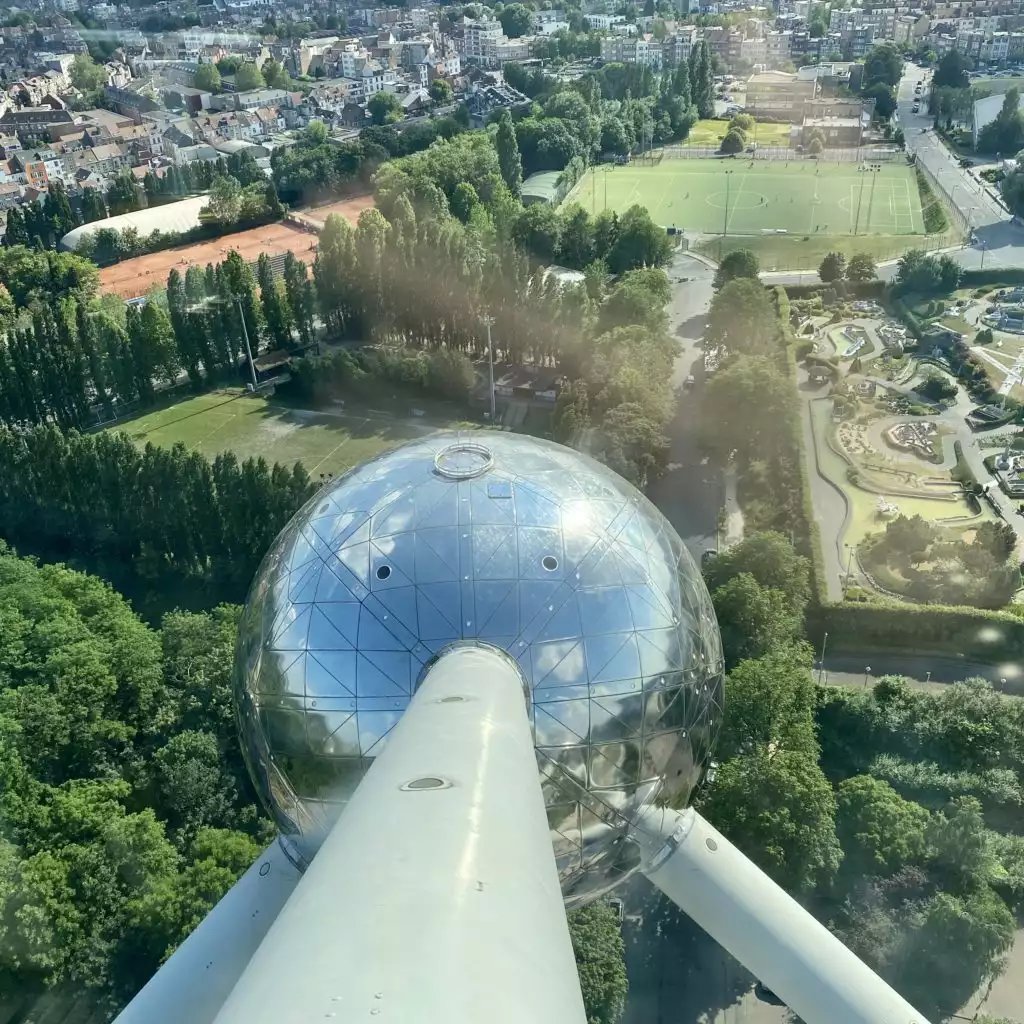 What to do in Brussels if it rains? No worries, we wrote an article about it.
For your evenings book a show. Brussels is full of events which are listed on our agenda page.
Brussels Atomium (c) Pierre Halleux
The 10 things not to forget to do in Brussels.
In Brussels, time passes quickly. Here are some ideas for things to put on your to-do list so you don't go home feeling remorseful.